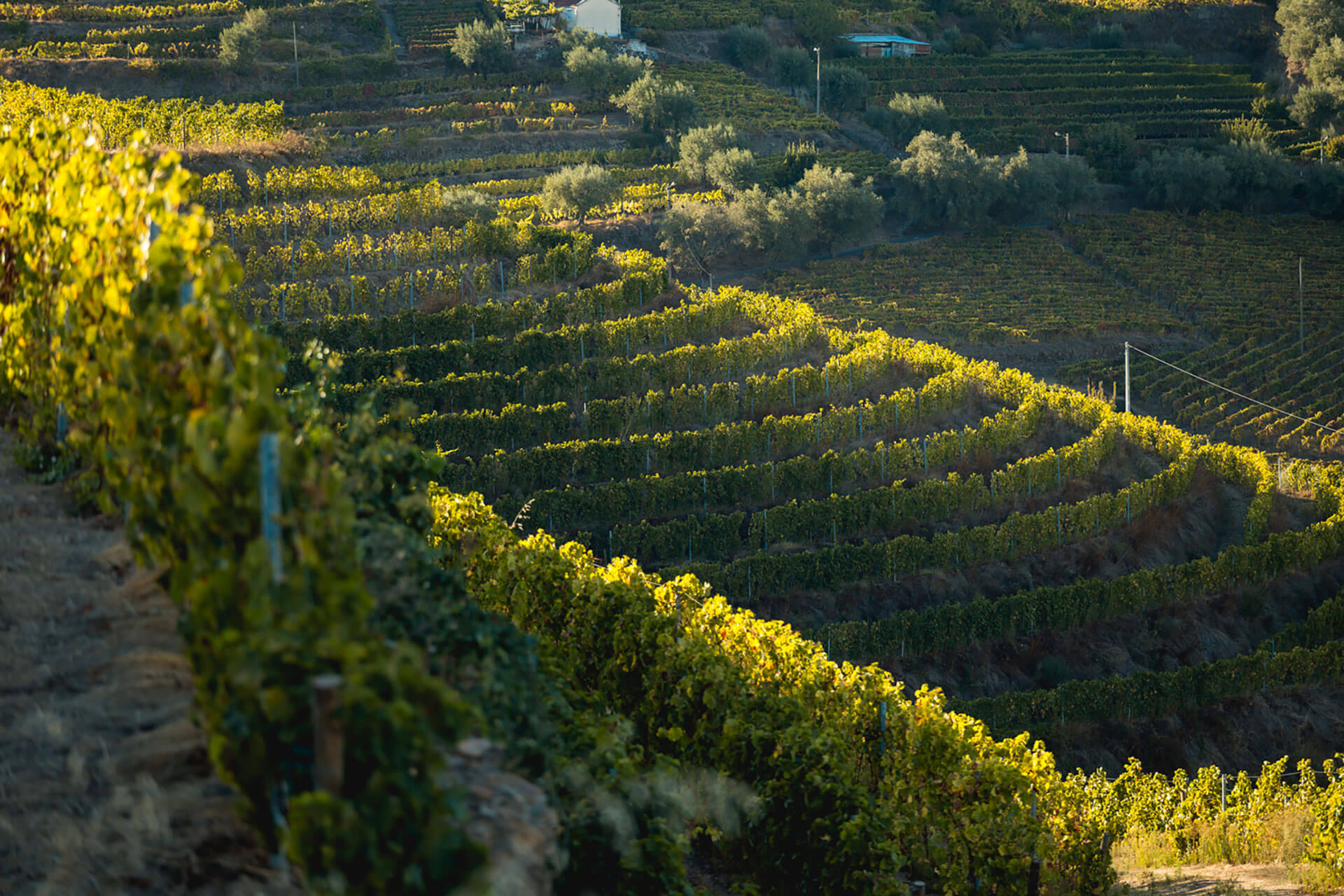 A pilot quinta in the
Baixo Corgo subregion
Quinta do Bairro
Quinta do Bairro is located in the Baixo Corgo subregion, very close to Régua. With a total area of 30 hectares, this is our pilot quinta, where we have replanted around 25 hectares with white grape varieties for the production of premium wines.
Quinta do Bairro, a pilot Quinta for white grape varieties plantation
The vines, planted between 190 and 300m, face mostly south and were chosen as a result of studies that aimed to find out the varieties that better adapt to the terroir of Quinta do Bairro.
This analysis was based on ancient local experience with the help of existing scientific studies of the Douro's white grape varieties. Our aim was to select those that fitted a profile of balanced wines with good ageing potential in wood.
This project enabled us to plant different varieties of Douro's traditional white grapes, such as Arinto, Viosinho, Rabigato or Gouveio, to name a few, that are currently used to produce great wines.