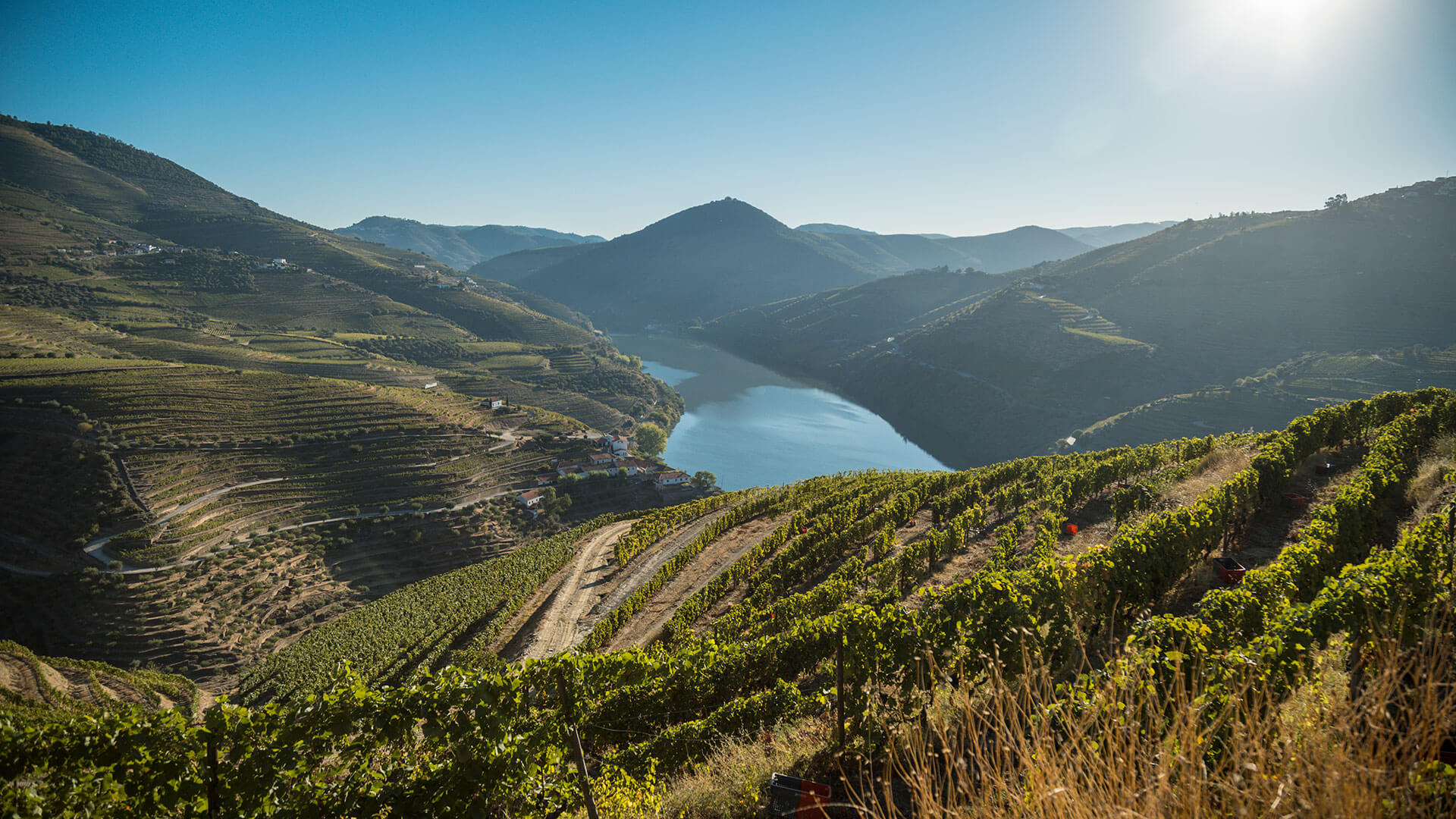 An iconic Quinta with a stunning geometrical scenario
Quinta da Boavista
Located at the Cima-Corgo sub-region, near Pinhão, on the right side of the Douro, and with one the most exquisite views over the river, Quinta da Boavista is one of the most iconic estates of the demarcated region, known for its historical connection with the Baron of Forrester. From its 80 hectares, 36 are dedicated to its vineyards, where Donzelinho, Tinto Cão and Touriga Nacional are the grape varieties to highlight. This Quinta is the result of a progressive acquisition of other estates such as Quinta da Cachucha and Quinta do Ujo.
The vineyards are spread along a stunning geometrical scenario with handmade terraces built in the region's typical schist. Some of these terraces go up to eight meters in height which, along some extreme climate conditions and a dramatic slope throughout the whole area, leads to a unique terroir. Well preserved, Quinta da Boavista is an ex-libris of the typical, natural beauty of the Douro region.
Some of its vineyard area is dedicated to Old Vines with a particular highlight to Vinha do Oratório and Vinha do Ujo, two parcels that name two of the most iconic wines of the brand's portfolio.
Vinha do Oratório
At Vinha do Oratório, the most recognisable parcel of the estate, where the name comes from the wavy terraces, the terraces are 8-metres tall. Here, with an exposure to east and south, the vines spread along an altitude that varies from 80 to 175 meters and are composed by a mixture of 25 identifiable grape varieties. With an average age of 80 years, these vines origin a concentrated and complex wine.
Vinha do Ujo
On the other hand, Vinha do Ujo, planted before 1930 in horizontal pre-phylloxeric terraces, also has more than 25 different grape varieties, all typical from the Douro region, that spread along small terraces with a north orientation. Here, the vineyard's altitude varies from 180 to 210 meters in height, originating a wine with a more classical profile.