Vineyards and terroir
The schist-rich soils, the steep hills, and the harsh climate of very hot summers and freezing winters do not make for an obviously fertile land. But the 2000-year-old history of wine culture proves otherwise.
Demarcated, since 1756
Located in the north-east of Portugal, the Demarcated Region of the Douro was created in 1756, making it the first ever demarcated wine region in the world. It spreads along the basin of the Douro river, surrounded by mountains that confer its particular climate, and covers a total area of approximately 250 000 hectares.
In 2001, the wine region of Alto Douro was named cultural landscape World Heritage by UNESCO.
The Douro region is divided into three subregions – Baixo Corgo, Cima Corgo e Douro Superior – which are different in their climate conditions and soil characteristics. The three Sogevinus wine estates – quintas – are located in each of those subregions, guaranteeing they are represented in all our brands. We work hand-in-hand with nature.
With a total area of 200 hectares, of which 93 are vines classified as "A", this quinta is located in the Douro Superior and has 64 continuous hectares of Touriga Nacional vines.
This quinta comprises 125 hectares, of which 90 are vines classified as "A". Following its policy of infrastructure upgrades, Sogevinus has invested more than 1.6 million Euro in this site; it now possesses the latest technology in wine making. This property is considered a reference in terms of viticulture in the region.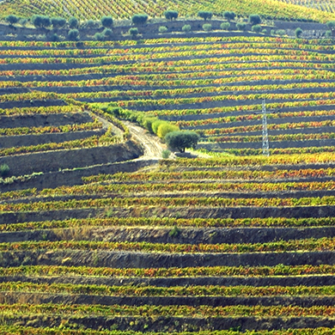 It has a total of 32 hectares and it is located near Régua, the biggest city in the Douro valley. This quinta has been recently replanted with white grape varieties, mainly for the production of white Port wines.